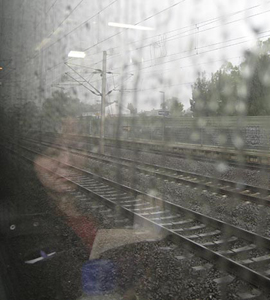 Bookgirl Caught Reading

Vacation helped me catch up on a lot of my reading and I finished 10 books. I was even able to make a bit of a dent in some my challenge reads. Here's the rundown (click on the titles to go to my reviews):
Three books were Advance Reader Copies: The Blood of Flowers by Anita Amirrezvani, Mademoiselle Victorine by Debra Finerman and Sword and Blossom by Peter Pagnamenta and Momoko Williams.
Two books were for the R.I.P. II Challenge: A Great and Terrible Beauty by Libba Bray and The Rest Falls Away by Colleen Gleason. I cannot wait to read the second book in each of the series.
Two other books were also for challenges: A Year by the Sea by Joan Anderson was for the Armchair Traveler Challenge, and Evening by Susan Minot was for the Book to Movie Challenge.
Two random reads: Hunting and Gathering by Anna Gavalda and Hurting Distance by Sophie Hannah.
One book group read: A Fine Balance by Rohinton Mistry. I'm saving my review for this one until Tuesday when I meet with my book group so stay tuned.
And, believe it or not I did take Don Quixote with me. I didn't finish it so I'm not counting it but I'm getting closer to the middle. Sigh, still such a long way to go but what a tale.
In case you are wondering which book was my favorite it's a toss up between The Blood of Flowers, A Fine Balance and Evening.
Have a great weekend everyone. I'm going to try and catch up with all the magazines that have been piling up while I was away.