So I read that Amazon has named the Best Books of 2013 so far and I took a look at the list fully expecting not to have read any of the books, because I never seem to read the "it" books when they are all the rage, but was very happy when I saw that Eleanor & Park was #6 on the list – yay!
Anyway, today I wanted to tell you about my trip to the library to pick up two holds because you know it's never going to be just about the holds but also the other finds! So my holds were Dead Scared by S.J. Bolton because I've really enjoyed her previous books and Midnight In Mexico by Alfredo Corchado because I recently saw him on Al Punto and want to read about his experience.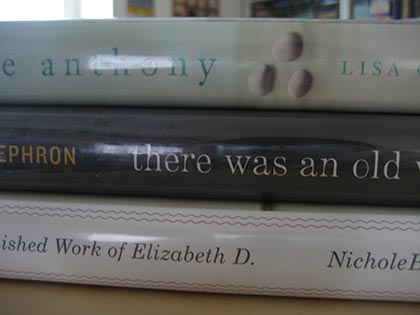 The books I found in the stacks that I had to borrow (not all pictured above) are:
I tried not to check out too many books because I think about all of my stacks (and wait until I tell you about the stack of ARCs I recently got) but it's so hard not to grab library books isn't it?Let me know if you've read any of these and what you thought.