Isn't this bookmark great?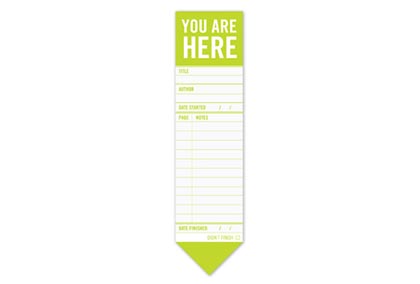 You can write notes and comments and keep track of your place. Too cute.
So, my weekend is starting now because I am not going in to work this Friday – yay. But I do have to be in the office on Sunday. Oh well.
I am looking forward to hanging out with my mom and doing a bit of shopping. I'm sure we'll also go to the library so she can pick up some videos. I may just have to take my book bag with me for some book finds.
I'm also planning on having dinner with friends and I'm going to a yoga workshop. So a full weekend ahead and of course I also plan to finish Faithful Place by Tana French. I'm close to the end and I'm already thinking of what book next. Actually I think I know what I'll be choosing next but I'll tell you about that in my next post.
Have a wonderful weekend everyone and more book talk soon.