Hope everyone had a great weekend. Mine was so hectic and I really want to tell you about some books I've finished but I need to gather my thoughts on those first.
So, instead I want to say a big thank you to the very sweet Melody and Greer who recently passed on this award to me…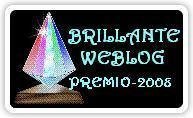 Of course it'd be easy to say I nominate my blog roll but the best part about awards is highlighting some people and hopefully introducing more wonderful blogs to one another. I am sure that's how I have "discovered" some great new friends.
So I pass off the award to these wonderful bloggy friends:
Back tomorrow with more book talk.