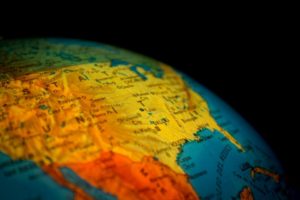 Looking at my last month in review, I realize I haven't made much progress in reading in translation. I can usually average about 10 books a year but if I want to see that happen this year then I need to pay a bit more attention to books in translation.
With that in mind, I was also thinking that as I've been so busy the last few months I've had several editions of World Literature Today piling up on my nightstand. So I finally went through one and have found quite a few books in translation that I would like to add to my radar. Here they are:
Go, Went, Gone by Jenny Erpenbeck. First off, I read that the author trained as a bookbinder! I don't know if any of her books have any connection to bookbinding but already that raises my interest in her work. This novel looks at the recent refugee crisis in Western Europe.
A Million Drops by Victor del Arbol. Spain. An intense literary thriller that tears through the interlocked histories of fascism and communism in Europe.
My German Brother by Chico Buarque. Set in 1960s Brazil, teenage Ciccio comes upon some information that reveals his father's affair and the possibility of a German brother and so the quest to find the truth begins.
The Good Son by You-Jeong Jeong. Early one morning, twenty-six-year-old Yu-jin wakes up to a strange metallic smell, and a phone call from his brother asking if everything's all right at home. The setting takes place over three days as Yu-jin tries to remember what happened.
Von Spatz by Anna Haifisch. What happens at the Von Spatz Rehabilitation Center after Walt Disney suffers a nervous breakdown?
Some of these titles would certainly be good ones to consider for German Literature month right? More on that in my next post. But if you are interested in knowing more about these titles you can find the reviews in the July/August WLT edition.
Let me know if you've read any of these or if you have another book in translation you've recently read that you can recommend.