Here's what I came away with on my recent visit to Half Price Books: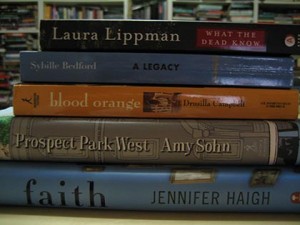 I can't believe I got all of this bounty for $5. Good stuff. Let me know if you've read one of these and what you thought.
I'm making it an early night because I've had to take some allergy medicine and I am feeling sleepy. I hope you all have a wonderful weekend ahead.