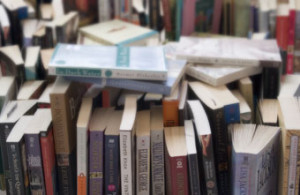 I hope you all had a great weekend. I meant to post yesterday but we were watching the Swedish crime drama, Johan Falk,  and the episode was longer than I expected. After that I had to get busy reading Hallowed Bones for book group.
I'm very curious how my book group feels about the book so I'm looking forward to that. There are some things I like about the story but there are a couple of things that annoy me about the main character and being annoyed with the main character is not a good thing. Anyway, I still have about 100 pages to go but I'll let you know how it turns out.
Other than that our weekend was a blur of errands, laundry and well, I do admit a nap here and there so I can't complain too much.
I'm going to make this one quick because I really need to get back to my book but hope your week is off to a great start!