The other two challenges I'm joining are also challenges I've participated in before and have really enjoyed.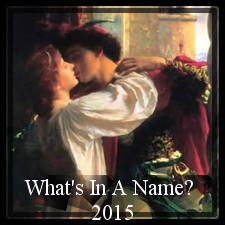 First, the What's In A Name Challenge hosted by the Worm Hole. I did this challenge several years and then took a break but I thought it would be fun to try it again.
For this challenge you have to read six books that fit the categories which include: a word including "ing", a color, a familiar relation, a body of water, a city and an animal.
I've already finished one book with the city in the title so I'm off to a good start! I'll tell you more about that book soon because it was a good one.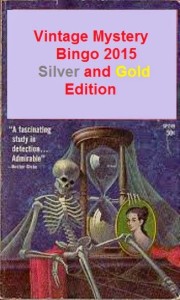 The other challenge I'm joining is the Vintage Mystery Bingo Challenge hosted by Bev. I did this one last year and read two mysteries from the Golden Age. Being that I love mysteries, I would love to discover more vintage mysteries, so I'm playing the Golden Age card which means the mysteries that count for this have been published before 1960.
I'll have to read six mysteries for this challenge and I just started one that will fit in perfectly for this challenge. I'll tell you more about it soon.
There are so many challenges out there that I'd love to try but for now I think I'm sticking with these four. I also "joined" on Goodreads a Travel the World in Books group. I wish I could travel all the time but I guess armchair traveling will have to do for the most part.
Anyway, I guess I better get back to reading books for now, right?