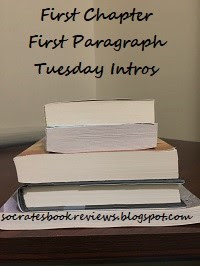 This week I'm going back for another, First Chapter, First Paragraph Tuesday Intros. Thank you to Yvonne, from Socrates' Book Reviews who hosts this meme. As a reminder this is your chance to post a bit from a book that you are reading or planning to read. My entry comes from a book I'm planning to start this week.
"That was the best thing about relocating an ocean and a continent away. Her whole dark past would raced into the mist, like the skyline of Liverpool, from where she'd embarked. She was here now. She had met no one yet but Kenny and Eleanor, who had been left this house by Kenny's mother but who preferred to stay in their cottage on the other side of the creek. The cottage had been designed before the turn of the century to house the post office for the sparsely populated and far-flung community and it suited their modest view of what was necessary for happiness."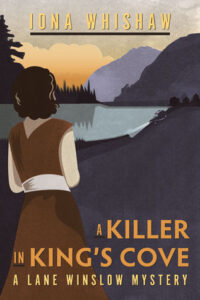 A Killer in King's Cove by Iona Whishaw.
An opportunity to start over in a quiet town with your house near a lovely creek. Sounds wonderful right?
Lane Winslow's dream of a quiet life is not quite going to happen when a body is found near her property. This is the first book in the Lane Winslow series. Have any of you read this series?
The descriptions of this area in British Columbia sounds lovely but I had just finished another book that has a very similar premise and time frame so not sure that it was a good idea to start with this one but it's for my mystery book group discussion. I'm looking forward to hearing what my group thinks of this book.