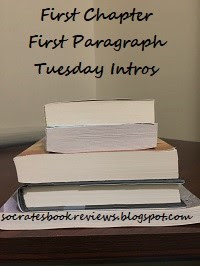 It's time for another, First Chapter, First Paragraph Tuesday Intros. Thank you to Yvonne, from Socrates' Book Reviews who has started hosting this meme. As a reminder this is your chance to post a bit from a book that you are reading or planning to read. My entry comes from a book I started reading this weekend.
"There was hot blood everywhere, fantailed up on the porch screen, on the windows, all over Brenda and the baby. It fell fast, like falling starts.. red streaks. There's a sound that blood makes when it hits wood or skin. Dillon's yelling was lost to his widowed wife's screaming. It was furnace-hot that morning, but my father didn't break a sweat. Afterward, when he bent down into the truck to put away the Ruger, still stinking of smoke and oil and warm to the touch where it hit my knee, his skin was dusty, cool. Dry, like a snakes. He wined at me like we were old friends. And that's how he handled the business with Dillon Holt."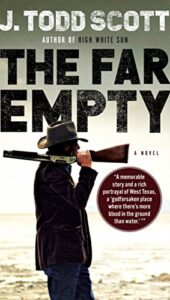 The Far Empty by J. Todd Scott.
From the book blurb: Seventeen-year-old Caleb Ross is adrift in the wake of the sudden disappearance of his mother more than a year ago, and is struggling to find his way out of the small Texas border town of Murfee. Chris Cherry is a newly minted sheriff's deputy, a high school football hero who has reluctantly returned to his hometown. When skeletal remains are discovered in the surrounding badlands, the two are inexorably drawn together as their efforts to uncover Murfee's darkest secrets lead them to the same terrifying suspect: Caleb's father and Chris's boss, the charismatic and feared Sheriff Standford "Judge" Ross.
I have to say this is not my typical read and it started off with quite a lot of violence and a very unlikeable character. I'm reading this for my mystery book group which is meeting this month via a conference call. Let me know what you think and if you would continue reading it.