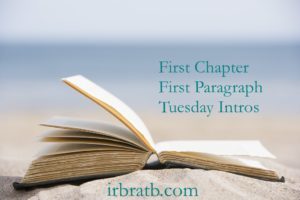 It has been so long since the last time I did a First Chapter, First Paragraph Tuesday Intro but I'd like to get back into posting some of these. If you aren't familiar, Vicki, from I'd Rather Be at the Beach hosts this meme. It's your chance to post a bit from a book that you are reading or planning to read. So here we go:
"The day they found the body on the shore, Matthew Venn was already haunted by thoughts of death and dying. He stood outside the North Devon Creamatorium on the outskirts of Barnstaple, a bed of purple crocus spread like a pool at his feet, and he watched from a distance as the hearse carried his father to the chapel of rest. When the small group of mourners went inside, he moved closer.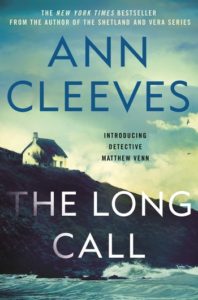 Nobody questioned his right to be there. He looked like a respectable man, a wearer of suits and sober ties, prematurely gray-haired and staid. Not a risktaker or a rule-breaker. Matthew thought he could have been the celebrant, arriving a little late for the service. Or a diffident mourner, sheepish and apologetic, with his soft skin and sad eyes. A stranger seeing him for the first time would expect sympathy and comfortable words. In reality, Matthew was angry, but he'd learned long ago how to hide his emotions."
The Long Call by Ann Cleeves
Would you continue with this book? I have and am already a few chapters into the story. One reason is because I have enjoyed books from the author's Jimmy Perez series and the other  because this is my book group's selection for this month. So I need to get back to it in order to finish up by next week.
Let me know if you've read anything by Ann Cleeves and if you have read some of her books which is your favorite series?