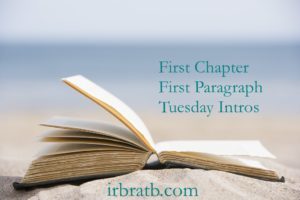 It's time for, First Chapter, First Paragraph Tuesday Intros. If you aren't familiar, Vicki, from I'd Rather Be at the Beach hosts this meme. It's your chance to post a bit from a book that you are reading or planning to read.
"Alice, barefoot in her nightie in the early sun, pinched open the last clothespin and clipped the wet towel onto the line strung around the posts of the pole barn where she parked her truck. As she often did, Alice smugly reminded herself that one joy of living alone on a sall ranch at the end of a long gravel road was doing outdoor chores in only some, or no, clothes. No one could get halfway down her road without giving her plenty of warning."
Ghost Next Door by Helen Currie Foster
How much you want to bet Alice is going to be in for a surprise? So would you continue reading and what do you think happens next?
I've just purchased this book and am excited to start it and discuss it with my mystery book group next week. It is written by a local author and hopefully she may show up at our book group meeting.