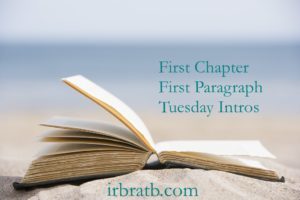 It has been way to long since I've participated in Tuesday Intros and as I've just started a really fun book, I thought this would be the perfect time to join in. First Chapter First Paragraph Tuesday Intros is hosted by Vicki at I'd Rather Be At The Beach. So here it goes:
"Someone was following her. The uneasy awareness crept along the nape of Garrett's neck until the fine hairs stood on end. Lately she had the feeling of being watched whenever she went on her weekly visit to the workhouse infirmary. So far there had been no evidence to justify her unease – no glimpse of a person behind her, no sound of footsteps – but she could feel him somewhere close."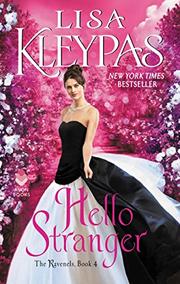 What do you think? Does Garrett have to fear for her life and do you want to know what happens next?
This intro is from Hello Stranger by Lisa Kleypas. It is Book 4 in The Ravenels series. I have not read the first three but I have read some of Lisa Kleypas historical romances before and while I don't read a lot of romance novels, hers are ones I feel I can pick up and know I will enjoy.
I'm actually about 50 pages into this book and it's so fun. Love the main character who happens to be a woman physician and while she may be all work and no play, her life is about to be turned upside down by a handsome stranger.
Have you read this one yet or any of the others in the series?