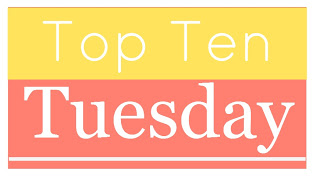 Top Ten Tuesday has a great meme for this week and I'm going to do a mix of: What are the top ten worlds I never want to live in and what are the top ten characters I don't want to trade places with:
First here are the places I wouldn't want to live in:
The Unit because as a childless couple I know what my husband's and my fate would be. Shudders…. If you've not read this book you should give it a try.
The Village of Three Pines sounds idyllic but there are a lot of murders for Inspector Gamache to solve.
The Island of Dr. Moreau. Scary experiments and scary people. I love the beach but I'm sure I wouldn't like this place.
Broken Harbor stated off as luxury neighborhood but it is half-abandoned and half-built. You are so alone out there you start imagining things.
The planet of Rakhat. If you've read The Sparrow you know why. It's dangerous there.
Now, these are the characters I wouldn't want to trade places with:
Delia Martin from Delia's Shadow. She may be a great gal but she sees ghosts all the time and they want her help.
Magdalena from The Hangman's Daughter. Poor girl, she may be beautiful but what young man wants a hangman for a father-in-law.
Katniss Everdeen from The Hunger Games. I would die of hunger. I really don't think I would do too well in the games.
Clare from The Time Traveler's Wife. I like to travel but a time-traveling husband? No, thanks!
Brooklyn Wainwright from Homicide in Hardcover may get to work with beautiful books as she's a bookbinder but I think I'll stick to my little studio and avoid encounters with crazy book collectors.
Alright, I want to hear what some of your choices would be!