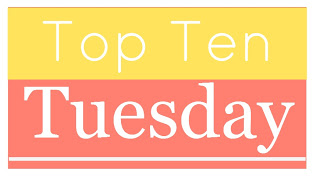 It's been a while since I did a Top Ten Tuesday post and this week's was an easy one so it was a perfect way to jump back in. This week it's name your Top Ten Character Names I Love or Top Ten Unusual Character Names. Mine is a bit of a combo. Some of these names I do love and some are unusual so they are memorable.
Here are my top ten:
This was fun to put together. What about you? What are some of your favorite/memorable character names?