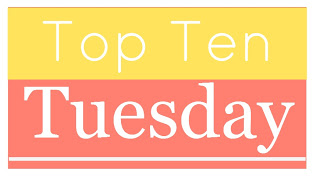 I wanted to participate in another  Top Ten Tuesday but almost didn't with this week's topic. This time around it is Top Ten Books I wish Could Have Had a Sequels. I read a lot of mystery series and one reason for their appeal to me is that I get to revisit with favorite characters so I don't expect (or even want) my standalone fiction to have sequels but in the spirit of the list I started thinking of this and actually there are some novels where I do wonder what happened to the characters.
So here are 10 books that I wish had a sequel:
What do you think? Ok, and if there is a sequel to one of these do tell me! I may be out of the loop. Anyway, what are some books you'd like to see a sequel to?
Once again, thanks to The Broke and the Bookish for hosting the Ten Tuesday weekly meme.