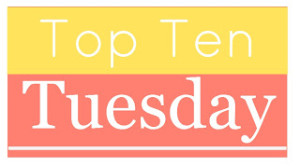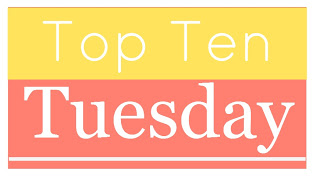 Today's Top Ten Tuesday post from the Broke and Bookish is to list the Top Ten All Time Favorite books of X Genre. So, in honor of Hispanic Heritage Month which begins September 15, I thought I'd devote this Top Ten Tuesday post to my favorites in Latin American fiction.
Like Water for Chocolate by Laura Esquivel. I also highly recommend the movie.
Love In the Time of Cholera by Gabriel Garcia Marquez. I'm a big fan of GGM and second up to this novel would be his short story collection Strange Pilgrims.
Eva Luna by Isabel Allende. This was my first Allende read and I became hooked on her stories. I've read many of her books but my favorites are her earlier novels.
The Hummingbird's Daughter by Luis Alberto Urrea. Magic and history.
Bless Me, Ultima by Rudolfo Anaya. I've heard of this author referred to as the father of Chicano literature.
The Years with Laura Diaz by Carlos Fuentes. If you've never read Fuentes, I would suggest starting with this very readable and grand story.
Loving Pedro Infante by Denise Chavez. Filled with humor and memorable characters.
Esperanza's Box of Saints by Maria Amparo Escandon. Magical realism and a mother in search of her daughter.
How the Garcia Girls Lost Their Accents by Julia Alvarez. Stories of daughters and going back to their roots in the Dominican Republic.
Caramelo by Sandra Cisneros. I loved Lala's character and could relate to the long car trips her family made ever year to visit their extended family in Mexico.
I just realized too that I've had the pleasure of meeting Isabel Allende, Luis Alberto Urea, Denise Chavez and Sandra Cisneros at various reading events. Wonderful storytellers.
Have you read any of these books? I hope you'll find a book that interests you. Let me know if you have some wonderful Latin American fiction to recommend.