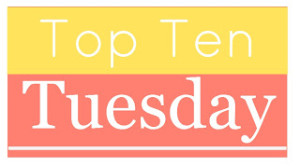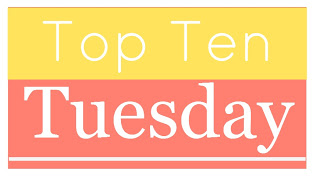 This Tuesday's tag from the Broke and Bookish is to list the Top Ten Books with X Setting (set near the beach, boarding school, England, etc.) You pick the setting. I thought this week's Top Ten was perfect to go along with another post I had wanted to put together.
For my setting I chose Japan because I was recently thinking about the Japanese Literature Reading Challenged hosted by Dolce Bellezza. If you are joining and need some recommendations, I've read the all books below and can recommend them:
A Personal Matter by Kenzaburo Oe. I think this was my introduction to Japanese literature. It was difficult to read but worthwhile. A Personal Matter is the story of Bird, a frustrated intellectual in a failing marriage whose Utopian dream is shattered when his wife gives birth to a brain-damaged child.
The Makioka Sisters by Junichiro Tanizaki. A wonderful saga of a proud Osaka family in decline during the years immediately before World War II. I highly recommend this one.
Sputnik Sweetheart by Haruki Murakami. A short, enigmatic chronicle of unrequited desire involving three acquaintances the narrator, a 24-year-old Tokyo schoolteacher; his friend Sumire, an erratic, dreamy writer who idolizes Jack Kerouac; and Miu, a beautiful married businesswoman with a secret in her past so harrowing it has turned her hair snowy white.
Thousand Cranes by Yasunari Kawabata. While attending a traditional tea ceremony in the aftermath of his parents' deaths, Kikuji encounters his father's former mistress, Mrs. Ota.
Kitchen by Banana Yoshimoto. Mikage, the heroine, is an orphan raised by her grandmother, who has passed away. Grieving, Mikage is taken in by her friend Yoichi and his mother (who is really his cross-dressing father) Eriko.
Shipwrecks by Akira Yoshimura. This novel tells the tale of Isaku, a 9-year-old boy who is forced to scrounge to provide for his desperately poor family. This is one of those books that left such a deep impression on me. Highly recommended.
Out by Natuso Kirino. This mesmerizing novel tells the story of a brutal murder in the staid Tokyo suburbs, as a young mother who works the night shift making boxed lunches strangles her abusive husband and then seeks the help of her coworkers to dispose of the body and cover up her crime.
The Devotion of Suspect X by Keigo Highashino. Yasuko Hanaoka is a divorced, single mother who thought she had finally escaped her abusive ex-husband Togashi. When he shows up one day to extort money from her, threatening both her and her teenaged daughter Misato, the situation quickly escalates into violence and Togashi ends up dead on her apartment floor.
Evil and the Mask by Fuminori Nakamura. When Fumihiro Kuki is eleven years old, his elderly, enigmatic father calls him into his study for a meeting. "I created you to be a cancer on the world," his father tells him. This was not an easy read for me but in the end it's another of those books that I kept thinking about long after I turned the last page.
Shame in the Blood by Tetsuo Miura. The narrator, a young college student, has had two brothers disappear, two sisters lost to suicide, and his third sister is physically disabled. He is determined not only to survive but to thrive in spite of tormented thoughts that his family's blood is cursed.
As for my list of potential reads, I'm still working on it. I'll keep you posted on what I end up reading!