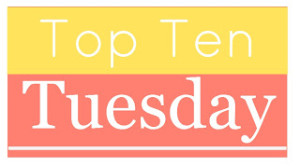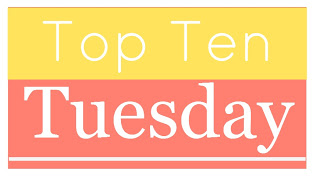 This Tuesday's tag from the Broke and Bookish is to list the Top Ten Books on your Spring TBR. I haven't participated in this in a while but I couldn't pass this one up because I've been reading about a lot of new books that are coming out soon and of course many of them sound very good to me. Now while I may have a long list, it may be months or years before I get to some because let's be real, I'm always adding new books to my list. Anyway, let's get to the list shall we?
The Midnight Assassin by Skip Hollandsworth. This is an account of a serial killer who terrorized Austin years before Jack the Ripper did the same in London. I am not a big reader of non-fiction but being that I live in Austin, I am intrigued by this as I'd never heard about this crime.
The Invisible Guardian by Delores Redondo. Set in the Basque Country of Spain, this is a debut police procedural featuring a young, obsessive and just a little bit troubled Detective Amaia Salazar. You know I love crime fiction set in Europe so I want to get to know this detective.
All Things Cease to Appear by Elizabeth Brundage. This psychological thriller is about a man named George Clare who arrives home to find his wife murdered and their toddler is all alone. He becomes the top suspect in the investigation.
The Nest by Cynthia D'Aprix Sweeney. A NYC family drama about four adult children who have been counting on an inheritance but then their fresh-out-of-rehab brother loses it all. Now they must all reshape their futures.
Journey to Munich by Jacqueline Winspear. I'm a huge fan of the Maisie Dobbs series although the last one made me feel a bit upset that we missed out on some momentous happenings in Maisie's life. Still I always look forward to Maisie's adventures. This time Maisie is traveling to the heart of Nazi Germany in 1938.
Fellside by M.R. Carey. Fellside is a maximum security prison on the edge of the Yorkshire Moors and it's not that place you want to end up in. It's a place where even the walls whisper. Ooh spooky!
The Railwayman's Wife by Ashley Hay. In 1948, in the strange, silent aftermath of war, in a town overlooking the vast, blue ocean, Anikka Lachlan has all she ever wanted—until a random act transforms her into another postwar widow, destined to raise her daughter on her own.
The Lonely City by Olivia Laing. When Olivia Laing moved to New York City in her mid-thirties, she found herself inhabiting loneliness on a daily basis. Increasingly fascinated by this most shameful of experiences, she began to explore the lonely city by way of art.
Sister Dear by Laura McNeill. Convicted of a crime she didn't commit, Allie watched a decade of her life vanish – time that can never be recovered. Now, out on parole, Allie is determined to clear her name, rebuild her life, and reconnect with the daughter she barely knows.
Reader, I Married Him: Stories Inspired by Jane Eyre edited by Tracy Chevalier. This collection of original stories by today's finest women writers takes inspiration from the famous line in Charlotte Brontë's most beloved novel, Jane Eyre. I think I need to re-read Jane Eyre before this one but I'm intrigued.
These are just some of the upcoming books that are on my list. What about you, what books are you looking forward to