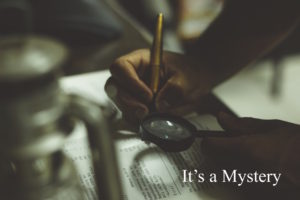 My mind has been on mysteries lately. I try to keep a variety of books ongoing but somehow I ended up with three mysteries on my current rotation.
First up is After She's Gone by Camilla Grebe. When I started reading this book I didn't realize it was a follow up to The Ice Beneath Her which I read a couple of years ago. This one didn't quite live up to that book but it does touch on some important issues such as the refugee crisis in Europe and the burgeoning sexuality and identity of teenagers. I just finished this one so technically I only have two mysteries in rotation but wanted to mention this one too. I'll try to write up a bit more on this one soon.
I am also almost finished with Pray for Silence by Linda Castillo. This second book in the Kate Burkholder series tells the story of an Amish family brutally murdered and Chief Burkholder is determined to find the guilty one and make them pay. So far this is a great addition to the series and I'm really enjoying the main characters. Good thing there are several more books to look forward to in this series.
The latest book I added to the mix is Career of Evil by Robert Galbraith. When I first got this I thought oh goodness it's a chunkster but the pages are flying by. Really enjoying this book but I wish I had started with the first in the series. I don't feel lost but I am enjoying this so much that I just wish I had read all the backstory and the previous cases. Anyway, this one is for my mystery book group which meets next week.
So that's about what I've been reading lately, what about you? And, have you read any of these?