I'm still trying to finish up a few reviews before the end of the year so this is going to be a little summary of some of the books I read that you might want to check out. All three were received via NetGalley.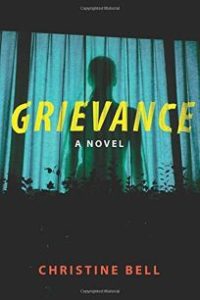 Grievance
By Christine Bell
"Lily had known her grief would be a constant companion but hadn't known how greedy it would be, how fierce when not attended to. Its shape-shifting discomposed her. It shuffled after her in the house."
Lily Declan is a young widow who after a year still finds herself deep in mourning. She goes through the motions of being a mom and working but still has a hard time coping without her husband. Then, a letter arrives from someone claiming to have been very close to her husband and soon it's not just a letter. The insistence of this woman to be heard and be understood sets Lily on edge and very soon she doesn't know if she's imagining things or there is something more sinister at work. An interesting premise, not quite a thriller but had some good moments of suspense. More than anything though I found it a good character study on someone processing grief.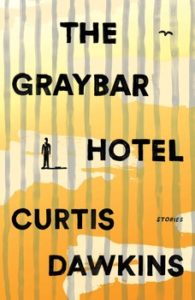 The Graybar Hotel
By Curtis Dawkins
"Normally I'm not a very good conversationalist, but the past two months in jail had made clear to me I had nothing better to do. So if someone talked to me, I had resolved to take him up on it. At least until he got boring, or until the lies became too much, or until The Price Is Right came on."
All of the stories in this debut short story collection deal with incarceration. While there is violence to be expected what is more interesting is how prisoners countdown their days some trying to find a better path, barely surviving and others afraid to be back outside. What made this somewhat difficult to read is knowing the author is in prison serving a life sentence with no chance for parole for murder. This certainly adds authenticity but makes you think about how his voice is heard but what about his victim's story?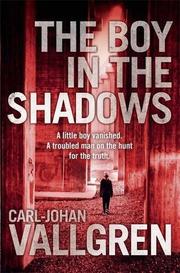 The Boy in the Shadows
By Carl-Johan Vallgren
Rachel Willson-Broyles, translator
"Stockholm, 1970. He had taken bus 49 from Stadshagen with the younger boy sleeping in the stroller. It was early June. The seventh of June, to be precise. He would remember the date for the rest of his life."
This thriller first starts with the disappearance of a young child. A father is trying to get his children home but one of the boys wants to take the stairs rather than the escalator. A helpful woman sees the father struggling with the decision and suggests she can walk with the young boy. When the father steps out of the elevator with his other child, the young boy is nowhere to be seen. Fast forward to present day and now another disappearance tied to the one that happened many years ago needs to be solved. Enter, Danny Katz a former drug addict but brilliant translator who uncover a lot of secrets. A good thriller from a Sweden.