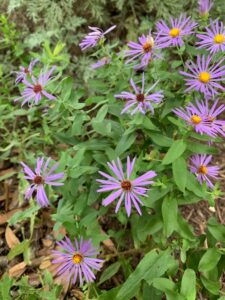 I hope you all had a great weekend. We had some severe storms on Friday but luckily no damage around us and Saturday it was nice to see more flowers in bloom. Saturday night we enjoyed a fabulous guitar and violin concert hosted by Austin Classical Guitar. Yet another thing we are missing due to this pandemic, our season tickets to the performances.
Ah well, what can we do right? Anyway, tonight we finished watching season 6 of Bosch. We really enjoy that show and now I guess we have to find something else to watch. If you have any recommendations let me know.
On the book front I finished, Cast Away by Naomi Shihab Nye. This is wonderful collection of poetry which deals with the things we cast away without a thought. Whether it's a bubble gum wrapper or half filled water bottles, it all has an impact on our environment but so often we don't think about this or where everything goes. Just expecting it to magically disappear from our sidewalks, beaches, etc.
I loved this and am so glad it's part of my collection. I know it's in the Juvenile Nonfiction category but I think no matter your age this is worth a look. Of course if you have younger children this would be good as an introduction to poetry or maybe if you know someone who isn't too into poetry this might be the type of poetry collection that is accessible and can be easily enjoyed.
Another reason why I really enjoyed it is because she's from San Antonio, Texas which is not too far from me and some of the poetry mention places in San Antonio and Austin that I'm familiar with so that was another way to feel a connection with the poems.
Anyway, that's about it around here. How was your weekend? Did you finish any good books?