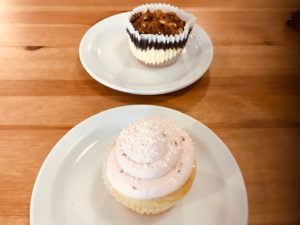 I hope you all had a wonderful Easter weekend. Ours was low-key which was so nice given that last week was quite hectic. It all started off with my mom falling and spraining a foot. Luckily she is ok but that was scary and of course she's been hobbling a bit as she recoups. So I was helping her a bit more with daily things. To top it off my work was all sorts of madness but I was so happy when one of my dear friends ended up coming to Austin for work and we were able to visit for a bit. We caught up over dinner and even enjoyed a delicious wine.
The rest of the weekend was a bit of a blur. We did go to the bookstore but believe it or not, I didn't buy anything. I wanted to find a book on sketching but nothing caught my eye. Speaking of sketching, I don't draw but that's one thing I wish I could do well, so I've signed up for a free trial on Skillshare. Have you heard about it? They have some neat classes. I haven't had a chance to take many but I am doing a course on Urban Sketching. If you've taken classes through it let me know if there are any you recommend.
On the reading front I feel like I didn't make much progress over the weekend but I did finish Snap by Belinda Bauer today. This was a book I had set aside because I couldn't get into and decided to give it another go. I'm glad I did because I quite enjoyed it.
So I'm way behind on visiting your blogs, posting reviews or posting in general but one of these days I'll get back into the groove. Thank you for hanging in there with me!