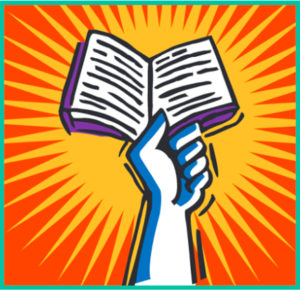 Are you ready for the weekend? I sure am. Did you know that Saturday is Independent Bookstore Day? While we typically go to B&N because it's close to our house, I think this weekend we are going to visit BookPeople. I'm looking for Flow magazine which I haven't seen at B&N in a while and I know my husband likes to look for German news magazines and they tend to carry some international editions. Are you going to visit any indie bookstores?
I can't believe April is almost over and I feel like there's still more to do to celebrate April events, especially National Poetry Month and National Letter Writing Month! I've received a lovely letter from Jenclair and a fun package from one of my friends with some items I can use in my crafty activities. I'm working on some letters and just need to make sure I get them in the mail soon. I've finished one poetry collection but hopefully will pick up another one soon.
And, this weekend is also Dewey's 24 Hour Readathon. Who's going to join? You guys have a great time!
Have a super weekend and more book talk soon!