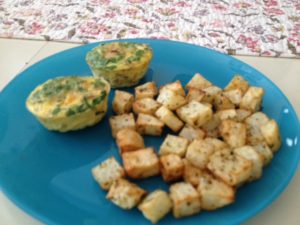 I hope you all had a great weekend. Ours started with a visit to B&N on Friday. I found a new historical mystery book, Whispers Beyond the Veil by Jessica Estevao and I also found an easy recipe for veggie frittata muffins that we made the next day. My husband made enough for eight muffins so I was able to save a couple for my breakfast this week. Sorry for the blurry picture but I was hungry and wanted to get to my food. Hee.
We also watched Me Before You based on the book by Jojo Moyes. I really liked the movie. Of course the book was better but I still enjoyed the movie. Have you seen it? What did you think?
Other than that I spent some time dipping into various books and I finally started working through Drawing and Painting Beautiful Faces by Jane Davenport. I've only started the first exercise which guides you through the steps of drawing a happy face. I particularly enjoyed the suggestion of smile as you draw.
My first attempts were in pencil even though the author suggested to just go with a pen to avoid spending time on perfecting things but after the first few attempts I did switch to a gel pen. I don't think I picked up the best gel pen for this exercise but trial and error, right?
Anyway, that's a bit of what I was up to. How about you?
And, this week is Banned Book Week. Are you reading anything "dangerous"? I hope you are! I don't think I have any challenged books on my nightstand but maybe I'll manage to add one before the week is out.