That's it, I've told myself that I cannot start any new books this weekend.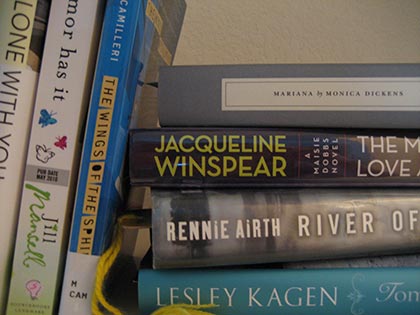 Since you can't see some of the titles, here are the books I'm currently in the middle of:
So that's part of my weekend plan. I'm also looking forward to going to the Renegade Craft Fair. I didn't get a chance to participate this year but my dream is to one day have a booth with my journals. One day.
How about you, are you planning to start any new books or finish some this weekend? Hope it's fabulous and more bookish talk soon.