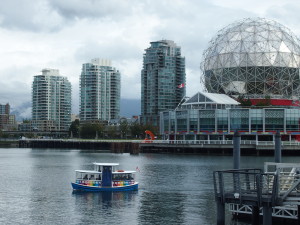 Hello Blog Friends – I am back from vacation. Actually we got back last weekend but wouldn't you know it we both came down with colds and I had lots of work waiting for me so needless to say blogging just wasn't going to happen. I guess the silver lining is that at least we didn't get sick while on vacation.
We had tons of fun in Vancouver and Victoria. Neither of us had been to Canada before so it was great to discover a new place. We spent a lot of time walking (I almost racked up 30,000 steps on my fitbit in one day!) and just taking it all in.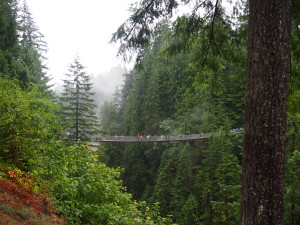 We did have some rainy weather which unfortunately meant we didn't get a chance to ride bikes along the Stanley Park Seawall but as far as I'm concerned it was nice to get out of the 100 degree Texas summer weather.
Some highlights of our trip include crossing the Capilano suspension bridge, visiting the aquarium, exploring Grouse Mountain, having tea at Murchie's, going to the Vancouver Police Museum, eating fish and chips in Granville Island, spending an afternoons in several gardens, drinking lots of coffee (I visited a new coffee shop almost every day) and of course all the bookshops I visited. We even went to a booktown!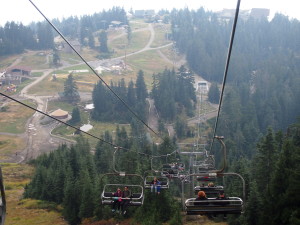 I'll have to do a separate post just on the book shops experience because I have photos to share and of course I want to talk about a bit of book buying I did. I had said I wasn't planning to buy any books but who was I kidding.
We had tons of fun but no sooner were we on the plane back we were already talking about next year's adventure. My husband is adamant that bikes be involved! I guess I better get in gear between now and then.
Anyway, I hope you've all been doing well. I can't wait to catch up with your blogs and let me know what you've been up to. Happy Weekend!