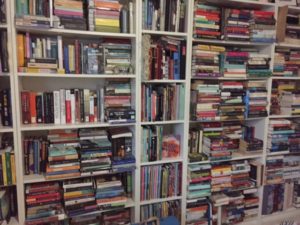 Hey Friends – It's time to put the blog on hold so I can prepare for vacation. I fully meant to come back and post about some of my Kindle books I have but last week was a bit nuts. My mom had a fall and luckily she is ok but that was quite the scare.
So now I'm busy putting together my backpack. I'm only taking my Kindle but the urge is strong to take a "real" book too. I'll probably decide at the last minute. Of course I have tons of magazines piled up so maybe I'll take one of those with me too.
I won't be blogging while away so I apologize in advance for not staying up to date with my blog feed. I know I'll have a great time catching up with you when I return. Until then, happy reading and more book talk soon!