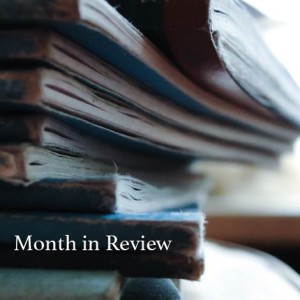 I hope you've all been enjoying the weekend. We broke a weather record today, we reached 86 degrees. Yikes. I love the beautiful sunny skies we had all weekend but I am not ready for this temperature. It makes me think of just how hot summers can get.
Anyway, we've had a great weekend. Spent some time with friends, my husband tried to make some Carmelitas, which were quite good but very rich, and I was able to do a bit more reading this weekend.
Thank goodness for that because my reading this January has not been the greatest. I read four books, mainly mysteries, but I wasn't blown away by any of my reads. I didn't make any progress in my reading challenges either. I'm hoping February will be a much better reading month.
Here are the titles I read:
Murder on St. Nicholas Avenue by Victoria Thompson
The House of the Vestals by Steven Saylor
Paid For: My Journey in Prostitution by Rachel Moran
Against A Brightening Sky by Jaime Lee Moyer
My shelves are overflowing and I have a lot of ARCs I've received this month and not to mention that I borrowed (and have some holds pending) from the library. So surely February will be a good reading month right? Hope you will also find lots of great reads in February!