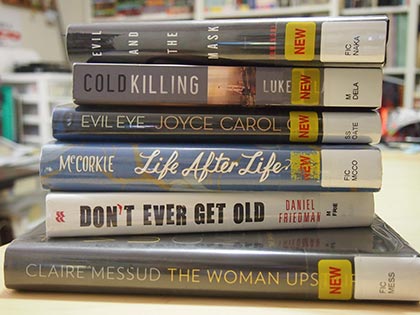 My library is going to be closed for a couple of days for the holidays and what do I do? Go check out books to make sure I have material to get me through the holiday closure. You would think I didn't have piles of books to read already! Ha.
I may not go to the library all the time but I think I kind of freak out when I know it's going to be closed. Do you do that?
Anyway here is my library loot:
What books have you checked out lately?