Did you know that this week was Slow Down Week? Well, I'm declaring this weekend Slow Down: Reading Ahead Weekend. I have a million things to do but we might have yucky weather again this weekend so I'm all for relaxing with a few good books.
Here's my pile of books for the weekend.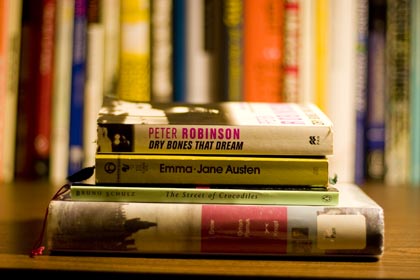 Hope you all enjoy a good weekend and some good reads.