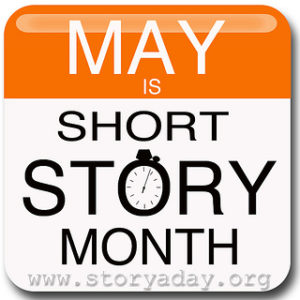 Did you know that May is Short Story Month? I saw an article about it and thought you know, this may get me out of my reading rut. As I've mentioned before I don't read a lot of short stories but I do realize they can be a great way to discover an author and/or help you get through those times when you feel like you can't devote a lot of time to reading.
Penguin Random House has this great list of short story collections they recommend. I've only read one collection, After the Quake by Haruki Murakami and I admit it wasn't my favorite but I do have some of these other titles on my radar.
Now if you want to read your short stories online, Huffington Post has this great list to choose from. There are a couple here I'd like to check out definitely.
Finally, I wanted to share some titles that I've read and have loved. These short story collections are some of my favorites:
Strange Pilgrims by Gabriel Garcia Marquez. I've read this one many years ago and it has all the wonderful qualities of GGM's writing – magical realism, beautiful descriptions and memorable characters.
Interpreter of Maladies by Jhumpa Lahiri. Another read that I discovered many years ago. This award winning collection traces the lives of Indian Americans adapting to their new homeland.
Tales from Outer Suburbia by Shaun Tan. For something a bit different, check out these wonderful short stories accompanied by beautiful imagery.
Finally if you like mystery short stories I highly recommend the collections in the Noir series from Akashic Books. I've read from several and it's a great way to discover some international crime fiction.
Now, tell me if you've got a short story collection you recommend. I've got my pencil ready to take notes!