I am so happy to see that Kate is bringing back her short story challenge. I've been trying not to go overboard on challenges but this is one that I really hope will inspire me to pick up more short stories. Last year I read eight short stories throughout the year and I think I can do better than that. I want to do better than that.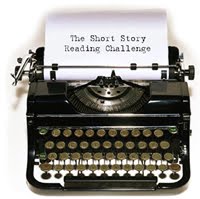 I'm going to go with Option 1 which is to commit to reading ten short stories by ten different authors over the course of 2010.
I haven't chosen any stories or authors but so far I only know I want to read more by Alice Munro.
I have a couple of short story collections I can turn to such as, 50 Great Short Stories, Berlin Tales, 20th Century Ghosts and others. In addition I have some back issues of Tin House and Zoetrope: All Story so I think I will be set with enough material to choose from. Granted, I'm always looking for good suggestions so if you have some let me know!