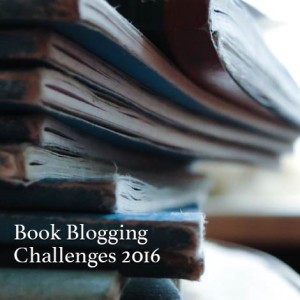 There are so many good reading challenges and projects are out there that it is hard to narrow down the choices. I told myself I should probably show some restraint so here are the ones I'll be participating in this year:
What's In A Name 2016 hosted by the Worm Hole.  I've done this one several years and usually do finish it. The goal is to choose a book to read from each of the following categories: A country, an item of clothing, a piece of furniture, a profession, a month of the year and a title with the word "tree."
Back to the Classics Challenge 2016 hosted by Books & Chocolate. I keep trying to add more classics into my reading so at least this one reminds me to reach for some. The challenge lets you choose between 12 classic books that fall within slightly different categories. You do not have to read 12 books to participate in this challenge but the more books and categories you read, the more entries you get for a prize drawing.
Books In Translation 2016 hosted by the Introverted Reader. I typically read anywhere from five to eight books in translation a year so I had to join this one. There are different levels so I'm going to be daring and shoot for the "Linguist" level which means I have to read 10 – 12 books in translation.
Throughout the year I'll join other challenges and readalongs. I'm also still carrying over from last year the Japanese Literature reading challenge which ends at the end of January.
One thing I plan on doing this year is writing up quarterly updates. I think it'll be a good way to check my progress.
How about you, which challenges are you taking on this year?