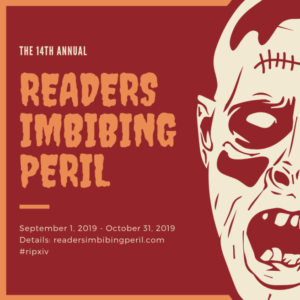 It's back – Readers Imbibing Peril reading challenge! I don't know about you but this is one of the challenges I look forward to the most every year. Now in it's 14th year so tell me that's not another thing to be excited about.
So let's get to the details. The challenge runs from September 1st through October 31st. The purpose of the R.I.P. Challenge is to enjoy books that could be classified as: mystery, suspense, thriller, dark fantasy, gothic, horror and supernatural.
The emphasis is never on the word challenge, instead it is about coming together as a community and embracing the autumnal mood, whether the weather is cooperative where you live or not. The goals are simple: have fun and share the fun with others.
There are several levels of participation but I'm going to try to do Peril the First, Peril of the Short Story and Peril on the Screen. I'm not too sure yet about the short stories and the movie(s) but here are some of the potential reads.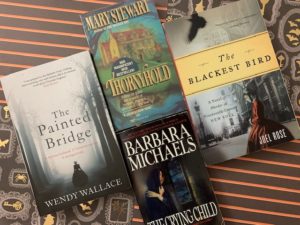 The Blackest Bird by Joel Rose. Murders in Nineteenth-Century New York.
The Painted Bridge by Wendy Wallace. A woman in an asylum in Victorian London. What could possibly go wrong?
Thornyhold by Mary Stewart. A gothic romance where a woman is entrusted with an old house.
The Crying Child by Barbara Michaels. An eerie and child-like wailing is heard in the woods.These all sound like very promising reads but you know how it often goes. Another book can easily capture my attention so let's see what I end up reading.
I'm really looking forward to this. How about you, are you joining? Let's have a great time!