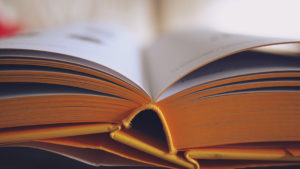 I realize it's been a while since I've told you what I've been reading but I think it's because I am slowly making progress through some of my books. I'm still reading a book I started at the end of July! Anyway let's talk about some of these books.
The Paying Guests by Sarah Waters. Yes, this is the book I started in July but had to set aside a couple of times due to other books either being due at the library or for book group, etc. I'm throughly enjoying this book and I guess what speaks for the book is that even though I set it aside for weeks at a time, I have not lost the thread of the story and the characters are still very vivid in my mind. I'm nearing the end and my goal is to finish this before the end of the year.
The Girl He Used to Know by Tracey Garvis Graves. This romance is about a young couple who meet again after a separation of 10 years and through flashbacks we hear how they met and what drove them apart. What makes this one different is that Annika has always struggled to fit in and as you get to know her you'd say she was on the Autism spectrum. This is my commute audiobook and it's a fairly light story and so far not as emotional as I would have expected.
The Tenant by Katrine Engberg. Two police detectives in Copenhagen are trying to solve a murder in an apartment complex. One of the residents in the complex is a writer who has been working on something very similar to what just happened. Is she the killer or who could it be? We were in Copenhagen several years ago and there are so many references to places we saw that this has really made it an even better read for me.
Death of a Cozy Writer by G. M. Malliet. Remember in my last post I mentioned going to see the movie, Knives Out? Well, now I'm reading a cozy that is very much reminding me about that movie. Granted I just started this so it may not seem quite as similar once I get into it more but I'm excited to read it. This is for my mystery book group next week.
I also have a couple of other books that I have sort of set aside for now to focus on these. So have you read any of these and what did you think?