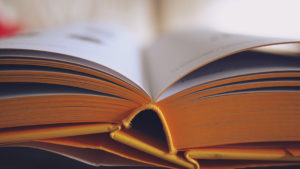 August has been a good reading month so far. I recently finished The Bookish Life of Nina Hill by Abby Waxman and that was a fun, light read. More on that to come but in the meantime I wanted to talk about my current reads.
Convenience Store Woman by Sayaka Murata. For Women in Translation month I went with this Japanese novel about a young woman who can't seem to relate to anyone and when she graduates from school she ends up working at the Smile Mart convenience store. What everyone thought was a temporary job stretches out into years. Now Keiko has been working there for 18 years. I love the descriptions of the food mart and the employee and manager interactions. So curious to see what Keiko decides to do to change up her life.
In Another Time by Jillian Cantor. This is my audiobook selection and it's the story of bookstore owner Max Bassinger and Hannah Ginsberg, a Jewish violinist. Their love story is set amidst the growing threat of another war in Germany but Max thinks he's found a way to keep Hannah safe. I didn't know much about this book when I started it so I was a bit thrown off by one major aspect of the book but I'm really enjoying this historical novel.
The Paying Guests by Sarah Waters. This is another story set around wartime and it's the story of Frances and her mother who've had to take on boarders to make ends meet. The paying guests are Lillian and Leonard Barber who seem to have much livelier lives than the Wrays. How well will the four get sharing a space? I can already see dilemmas this living situation is going to present for all involved. As with other Waters' novels I've read, this one is filled with wonderful descriptions of the setting and characters.
Auntie Poldi and the Sicilian Lions by Mario Giordano. Auntie Poldi needs a change of scenery now that she's retired. What she's looking for is a house with a good vibe and somewhere with a view of Etna. Really like Auntie Poldi who enjoys her drinks (perhaps a bit too much) and dressing well. I need to focus on this one as it's for my mystery book group discussion next week.
Have you read any of these? What did you think?