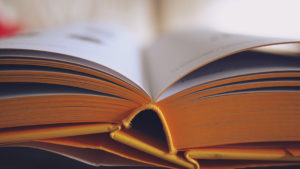 I'm not sure how it happened but all of a sudden I'm in the middle of five books and I don't know that I'll have a lot of reading time in the next couple of weeks but let's see what I can do.
The other day I decided to finally start a Joy Ellis book after reading so many great reviews from Jenclair and Kay about this series. I began with the first book in the series, Crime on the Fens, and I'm hooked. Although I'm not very far in two major events have already happened so I'm excited to find out what happens next.
Then the other morning I realized that my book group is in less than two weeks so I thought I'd better hurry up and I started Murder on the Quai by Cara Black. I'm only about a chapter in and although it's too soon, I'm enjoying this more than the last time I tried a book in this series so I'm hopeful.
Another book I recently started is The Distance by Zoe Folbigg. This is a love story across the miles as Cecilie is Norway and Hector is in Mexico. How will the two bridge the miles and give their relationship a chance.
The last two books on my nightstand that I am enjoying but unfortunately I've fallen a bit behind on are Here Comes Mrs. Kugelman by Minka Pardelski and Garden Party and Other Stories by Katherine Mansfield.
So I've told myself no new books to the nightstand until I finish at least one! Let's see if I can make some progress this weekend. Speaking of, any big plans? I'm hoping to get some reading done and I may try to stop in at a favorite used bookstore. I'll keep you posted. Have a great weekend!