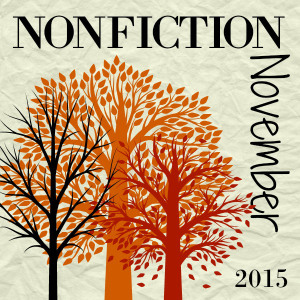 Thanks so several of you guys I found out about Nonfiction November a very cool reading project hosted by four super book bloggers. There are weekly post topics, readalongs and there is even a nonfiction book exchange. Didn't I tell you this was cool?
To kick off the adventure they posted four questions. Here they are and my responses:
What was your favorite nonfiction read of the year? Midnight In Mexico by Alfredo Corchado. A very interesting perspective from a journalist's point of view of the drug wars.
What nonfiction book have you recommended the most? I don't often recommend nonfiction as I don't read as much but one book that I really enjoyed and think nonfiction readers would also find interesting is The Immortal Life of Henrietta Lacks by Rebecca Skloot.
What is one topic or type of nonfiction you haven't read enough of yet? True crime. You know I love mysteries but when it comes to crime stories I rather they be the made up kind.
What are you hoping to get out of participating in Nonfiction November? I don't often read a lot of nonfiction so I hope this reminds me to get out of my comfort zone.
So, with nonfiction in mind I have the following books checked out from the library: Being Mortal by Atul Gawande, The Folded Clock by Heidi Julavits, Behind the Beautiful Forevers by Katherine Boo, and Dr. Mutter's Marvels by Cristin O'Keefe Aptowicz.
Have you guys read some of these? What do you recommend. And, if you have some good recommendations for nonfiction reads let me know. I feel a bit lost in that section of the library/bookstore.