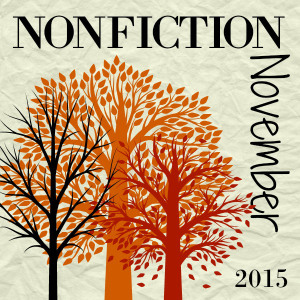 It is now the second week of Nonfiction November and this week Leslie is hosting the second week by posting a new topic to explore. Let's check it out:
Book Pairing: This week, pair up a nonfiction book with a fiction title. It can be an "if you loved this book, read this!" or just two titles that you think would go well together. Maybe it's a historical novel and you'd like to get the real history by reading a nonfiction version of the story.
This was a tough one for me because I don't read a lot of nonfiction so I had to think about some of the books that I've read not just in this year but years past. I was going to suggest something on journaling but that sort of led me to think about art and then I remembered a wonderful book I read years ago, Letters of Vincent van Gogh by Mark Roskill.
This was a compilation of Vincent van Gogh's letters to his brother Theo. Van Gogh is one of my favorite artists so this book was a really a fascinating look at his life. You can read more of my thoughts here.
I thought about a book to pair this with and there are a lot of novels about artists but one that comes to mind that would be perfect to pair with this is Life Studies by Susan Vreeland. This is a collection of 17 stories that explores the lives, loves and art of some of the great Impressionist and Post-Impressionist artists.
So while it is not just about Vincent van Gogh you do get to read about some of his other contemporaries. Unfortunately when I updated my blog a couple of years ago some of my reviews didn't quite get uploaded and I can't find my review of this one but take it from me, I it's a good one. Life Studies was one of my favorite reads in 2008.
What are some of your favorite Nonfiction Book Pairings?