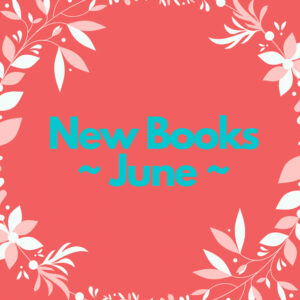 I've mentioned before that I get a lot of advance review copies from Netgalley but I'm typically very behind on reviewing these books but I thought I'd mention some of the new books I've received that are coming out this month. Here are some releases to keep on your radar:
Blue Ticket by Sophie Mackintosh. Calla knows how the lottery works. Everyone does. On the day of your first bleed, you report to the station to learn what kind of woman you will be. A white ticket grants you marriage and children. A blue ticket grants you a career and freedom.
Monstrous Souls by Rebecca Kelly. Over a decade ago, Heidi was the victim of a brutal attack that left her hospitalised, her younger sister missing, and her best friend dead. But Heidi doesn't remember any of that. She's lived her life since then with little memory of her friends and family and no recollection of the crime.
Silent Scream by Angela Marsons. Five figures gather round a shallow grave. They had all taken turns to dig. An adult-sized hole would have taken longer. An innocent life had been taken, but the pact had been made. Their secrets would be buried, bound in blood . . .
Miss Iceland by Audur Ava Olafdottir. Iceland in the 1960s. Hekla always knew she wanted to be a writer. In a nation of poets, where each household proudly displays leatherbound volumes of the Sagas, and there are more writers per capita than anywhere else in the world, there is only one problem: she is a woman.
The Margot Affair by Sanae Lemoine. Margot Louve is a secret: the child of a longstanding affair between an influential French politician with presidential ambitions and a prominent stage actress. This hidden family exists in stolen moments in a small Parisian apartment on the Left Bank.
Have you heard about these new releases? Which one would you like to read?
Alright friends, I hope you are all doing well and more bookish talk soon.