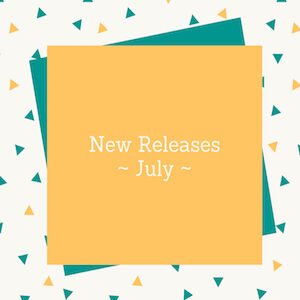 Here we are at the last week of the month and I finally got this post put together. I am trying to continue with a monthly feature where I talk about some of the advance review copes I receive from Netgalley. Here are just some books coming out this month that I'm very excited about:
Not Like the Movies by Kerry Winfrey. Chloe Sanderson is an optimist, and not because her life is easy. As the sole caregiver for her father, who has early-onset Alzheimer's, she's pretty much responsible for everything. She has no time—or interest—in getting swept up in some dazzling romance. Sounds like a fun modern romance.
Members Only by Sameer Pandya. First the white members of Raj Bhatt's posh tennis club call him racist. Then his life falls apart. Along the way, he wonders: where does he, a brown man, belong in America? I think this can be a novel that raises good questions.
Inheritors by Asako Serizawa. Spanning more than 150 years, and set in multiple locations in colonial and postcolonial Asia and the United States, Inheritors paints a kaleidoscopic portrait of its characters as they grapple with the legacies of loss, imperialism, and war. Sounds like a wonderful short story collection.
Want by Lynn Steger Strong. Elizabeth is tired. Years after coming to New York to try to build a life, she has found herself with two kids, a husband, two jobs, a PhD—and now they're filing for bankruptcy. As she tries to balance her dream and the impossibility of striving toward it while her work and home lives feel poised to fall apart. A story of a modern family.
Hieroglyphics by Jill McCorkle. Lil and Frank married young, launched into courtship when they bonded over how they both—suddenly, tragically— lost a parent when they were children. Over time, their marriage grew and strengthened, with each still wishing for so much more understanding of the parents they'd lost prematurely. I have read a couple of Jill McCorkle books and have always enjoyed them so I look forward to this one.
Have you heard about these new books? Any one you are most interested or already have on your list?