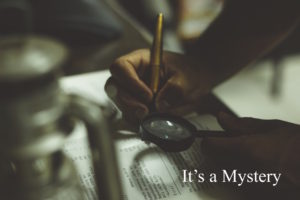 We had a fun time at our mystery book group this week because not only did we discuss a good book, it was also a book exchange meeting. Twice a year we all bring books we want to trade and somehow we all end up leaving with bags full. I always think I'm not going to take more than I bring but that never happens. I ended up with five books of various types of mysteries – cozies, spy and thriller.
Our discussion focused on Jane Steele by Lindsay Faye which was an overall favorite read. I think most of us could appreciate that this was not a typical mystery. It was more of a novel with some crimes but it gave us lots of good fodder for discussion. Is killing someone in self-defense ok? Would it be easier to kill another person who put you or a loved one in peril? And was the main character really a serial killer? Oh boy, we only had five questions to go over but we easily spent more than an hour discussing these.
Over the few months we have some great reads but I may have to miss two meetings due to vacation and work commitments but we'll see. Our next book is Lost Boy by Camilla Läckberg. I'm really excited about this one.
I would start that already but here we are past the mid-month point and I have only finished one book! So rather than adding one more to my already stack of 7 or so books I am going to focus on clearing my stack a bit.
In case you are thinking, what about your mystery book for book group. Didn't you finish that in June? Well friends, I was the annoying person at book group who shows up without having finished the book. I rarely let that happen but it did this time. I'm very close to the end of Jane Steele but still can't cross it off. How about you, do you show up at book group without finishing the book?