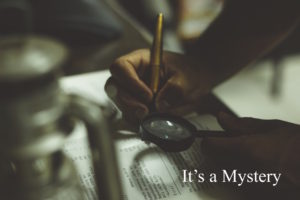 Although I haven't been to my mystery group in several months due to my HR certification course, that doesn't mean I haven't been adding a lot of new mysteries to my list. I figured I could use this post to mention some of them and you might find a couple to add to your lists too.
Six Four by Hideo Yokoyama. Winner of the best Japanese crime fiction, this novel begins with the premise that for five days, the parents of a seven-year-old Japanese schoolgirl sat and listened to the demands of their daughter's kidnapper. They would never learn his identity. And they would never see their daughter alive again. Sounds chilling right?
Heather, The Totality by Matthew Weiner. Mark and Karen Breakstone have constructed the idyllic life of wealth and status they always wanted, made complete by their beautiful and extraordinary daughter Heather. But they are still not quite at the top. When the new owners of the penthouse above them begin construction, an unstable stranger penetrates the security of their comfortable lives and threatens to destroy everything they've created.
The Last Mrs. Parrish by Liv Constantine. Amber Patterson is fed up. She's tired of being a nobody: a plain, invisible woman who blends into the background. She deserves more—a life of money and power like the one blond-haired, blue-eyed goddess Daphne Parrish takes for granted. Oh I see a lot of tension in this one!
Weeping Waters by Karin Brynard. Inspector Albertus Beeslaar is a traumatized cop who has abandoned tough city policing and a broken relationship in Johannesburg for a backwater post on the edge of the Kalahari Desert. But his dream of rural peace is soon shattered by the repeated attacks of a brutally efficient crime syndicate, as he struggles to train and connect with rookie local cops who resent his brusqueness and his old-school ways.
Ivory Pearl by Jean-Patrick Manchette. Set in Cuba's Sierra Maestra in the 1950s, in the days leading up to the Revolution–Manchette's unfinished masterpiece with a fearless female protagonist.
Have you read any of these? I hope I can get my hands on these as they all sound different and fascinating! For now though it's time to think of the weekend and plan some fun stuff. Have a great weekend!