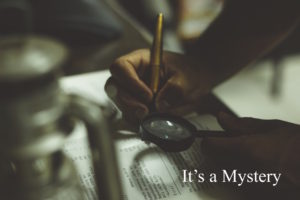 Between blog recommendations, newsletters and simply browsing at the bookstore there is no shortage of books I always have on my radar. I'm sure you can relate! So I thought I'd put a little list of some mysteries that I've been hearing about and hope to check out one of these days. Let me know if you've heard of these and maybe you've already even read one of them. Here we go:
The French Girl by Lexie Elliott. From the blurb: They were six university students from Oxford–friends and sometimes more than friends–spending an idyllic week together in a French farmhouse. It was supposed to be the perfect summer getaway…until they met Severine, the girl next door. Oh we know this will probably not end well right?
Anatomy of a Scandal by Sarah Vaughn. From the blurb: Sophie's husband James is a loving father, a handsome man, a charismatic and successful public figure. And yet he stands accused of a terrible crime. Sophie is convinced he is innocent and desperate to protect her precious family from the lies that threaten to rip them apart. I feel like there have been several books with these types of premises lately so it'll be interesting to see how this one plays out.
Watch Me by Jody Gehrman. From the blurb: Kate Youngblood is disappearing. Muddling through her late 30s as a creative writing professor at Blackwood college, she's dangerously close to never being noticed again. Except someone has been noticing her and working his way into her life. A thriller about intense obsession.
In a Cottage In A Wood by Cass Green. Her dream home will become her nightmare. I don't think I even need to read a summary with a title like this one. Hope it's creepy.
The Perfect Nanny by Leila Slimani. From the blurb: She has the keys to their apartment. She knows everything. She has embedded herself so deeply in their lives that it now seems impossible to remove her. The stuff of nightmares for parents right? This one was even featured on the NPR books section this week.
Now if you still want to add more mysteries to your list make sure you check out the 2018 Edgar Award Nominees. And, what a surprise… I have not read any of the nominees.
No big plans for the weekend other than enjoying some good books. How about you? What do you have going on? Hope whatever it is, it's fabulous!