I had some holds to pick up at the library and of course a few others ended up in the bag*. These, the ongoing books, catching up on blog reading and lots of coffee is what I call a good weekend plan.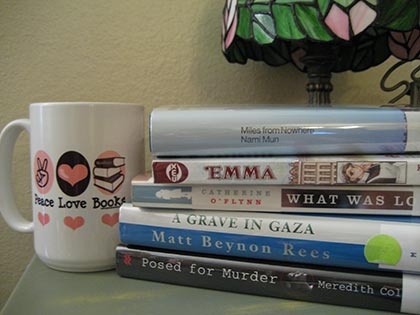 Hope you have a great weekend planned as well!
*Not pictured is When You Are Engulfed In Flames by David Sedaris. Already started that one and it's a hoot.