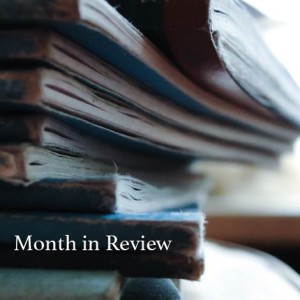 As I didn't get around to doing a post on May this will be a combined May & June in review. Thanks to my vacation my reading was off the charts.
In May I read four books: Journey to Munich by Jaqueline Winspear; 'Til Death Do Us Part by Amanda Quick; The Expatriates by Janice K. Y. Lee; Fellside by M.R. Carey
Although I didn't read that many books in May I enjoyed these quite a bit. Especially The Expatriates. Of course a Maisie Dobbs book is also always a good thing.
Now June was quite a great month thanks to vacation I read 14 books this month:
The Forgotten Girls by Sara Blaedel
Missing, Presumed by Susie Stiner
The Girls in the Garden by Lisa Jewell
Happy People Read and Drink Coffee by Agnes Martin-Lugand
That Darkness by Lisa Black
Hostage by Kristin Ohlsson
The Perfect Neighbors by Sarah Pekkanen
Seashell Season by Holly Chamberlin
Behind Closed Doors by B.A. Paris
The Life We Bury by Allen Eskens
Now and Then Friends by Kate Hewitt
Don't You Cry by Mary Kubica
Pop Goes the Weasel by M.J. Alridge
All Yours by Claudia Pineiro
A couple of duds but overall entertaining reads and yes, mainly crime fiction.
When it comes to my reading challenges unfortunately I didn't read a single book for the Once Upon A Time Challenge. I think that's a first. But I made some progress on my Books in Translation challenge and now year to date I've read six books in translation. Yay.
You would think that with all of these mystery reads I would be in the mood for something different but I can't say that I am. Who knows, maybe that will change tomorrow. I will try to do some mini reviews of all the books I read but don't hold your breath as it may take me quite a while.
Now for those of you in the States I hope you have a wonderful 4th of July weekend. I'm off to Monterrey for a family wedding so that should be tons of fun. Have a great weekend and more book talk soon!