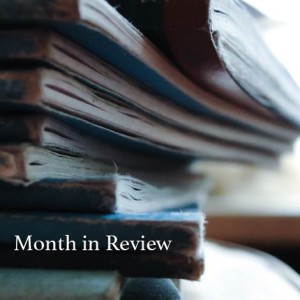 Wrapping up another reading month. How are you all doing? My husband and I are still working from home and trying to stay in as much as possible. We laugh because even though we are both home sometimes we are so busy during the week with work that we barely see each other until late afternoon.
I don't want to say that we're used to the new normal but I'm trying not to obsess about the news regarding Covid-19 and so I find that I'm finally able to read more and spend more time crafting. Thank goodness for getting back my reading mojo! May was a good reading month and I completed five books.
I read: Mr. Nobody by Catherine Steadman, Cast Away by Naomi Shihab Nye, Murder on Pleasant Avenue by Victoria Thompson, The Painted Bridge by Wendy Wallace and The New Me by Halle Butler.
Of these the Cast Away poetry collection was my favorite but I enjoyed most of the other books. The only disappointment was Murder on Pleasant Avenue but more on that one in an upcoming review.
One thing that has definitely changed with my reading in these last couple of months is that I'm not listening to audiobooks and I actually miss them. I only listen to audiobooks on my commute and as I am not going to the office or driving around much then no audiobooks. Maybe I'll start listening to some while crafting.
Now it's time to kick off summer reading. I don't have big reading plans/goals but I'm going to imagine being in a quaint, historic town at a cafe with a delicious cappuccino and pastry and with a book bag filled with good reads. Doesn't that sound nice? Hope you have a great reading month ahead!