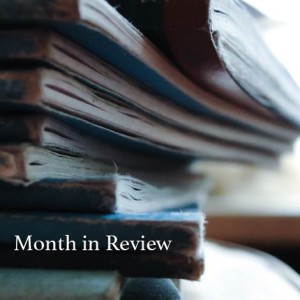 It's time to wrap up another month but it's hard to believe we are closing out September given that our temperatures here in Central Texas are still in the upper 90s. I'm so ready for cooler temperatures.
Anyway, I did have one DNF book this month and that was the graphic novel, Ladies-in-Waiting by Javier Olivares. I just found that it was hard to follow given that it was covering not just the life of Diego Velazquez but his influences on many of the great Spanish artists. You would think I would have loved this book but unfortunately that wasn't the case.
I did finish four books and those were: Ask Again, Yes by Mary Beth Keane, Clock Dance by Anne Tyler, It Ends With Us by Colleen Hoover and The Awkward Squad by Sophie Henaff. Ask Again, Yes was my favorite but the others were good stories that I'm glad I read.
Of course I'm carrying over quite a few books into October and I really need to step it up with my spooky reads for the R.I.P. Challenge. I'm still trying to catch up and do some mini reviews from books I read this summer. All of that while trying to make time for hobbies.
I was going to write yesterday but I was in a bit of a grumpy mood when I messed up a book I was making – twice! The thing is, it's not even a new type of journal. It's a journal I've made many times before but first I cut the wrong size of thread and then part of the spine came apart. Ugh. Needless to say, I put away my bookbinding and spent my time on other artsy pursuits.
On to a new month and new reading adventures. Did you discover any new writers in September and did you have a favorite read?