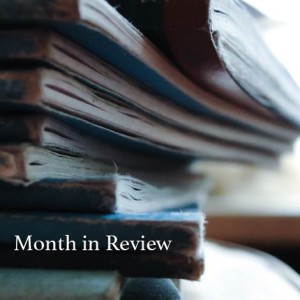 Happy Leap Day! I hope you all enjoyed the weekend. I got to meet up with a friend who I had lost touch with over the years and we now both live in the same city. We are looking forward to catching up again soon and maybe go on some trail walks. I also did a bit of book buying but I'll get to that in another post.
Anyway, February felt like a very slow month for my reading. If it hadn't been for some short novels and graphic novels (some which are still in progress), I would have thought the only book I was reading was The Secret Place by Tana French. Needless to say I did finish it but was quite underwhelmed by it.
Luckily my other reads were great. I enjoyed The Last Taxi Ride by A.X. Ahmad and I loved Like Family by Paolo Giordano and Displacement: A Travelogue by Lucy Knisley. I hope to give you a bit more info on these reads in upcoming posts.
Overall I'm happy that I had a mix with mystery, non-fiction, fiction, and a book in translation. I'm currently in the middle of several reads and I seem to be keeping on trend with quite a bit of variety. I like that.
On a totally random note, I just found out that our neighborhood is going to be setting up Little Free Libraries. I dropped off some books this evening and can't wait to see what the libraries look like. I really hope this will be a success.
So how was your reading month? Did you discover any new favorite authors?